Honky Tonk Hell is a rockabilly, rock n' roll, rhythm & blues review of the music and artists that shook the 20th Century and beyond! Hosted by Thee Aaron Irons!
Presented by Ingleside Village Pizza! Honky Tonk Hell Airs Wednesdays at 7pm EST on 100.9 The Creek or streaming at thecreekfm.com!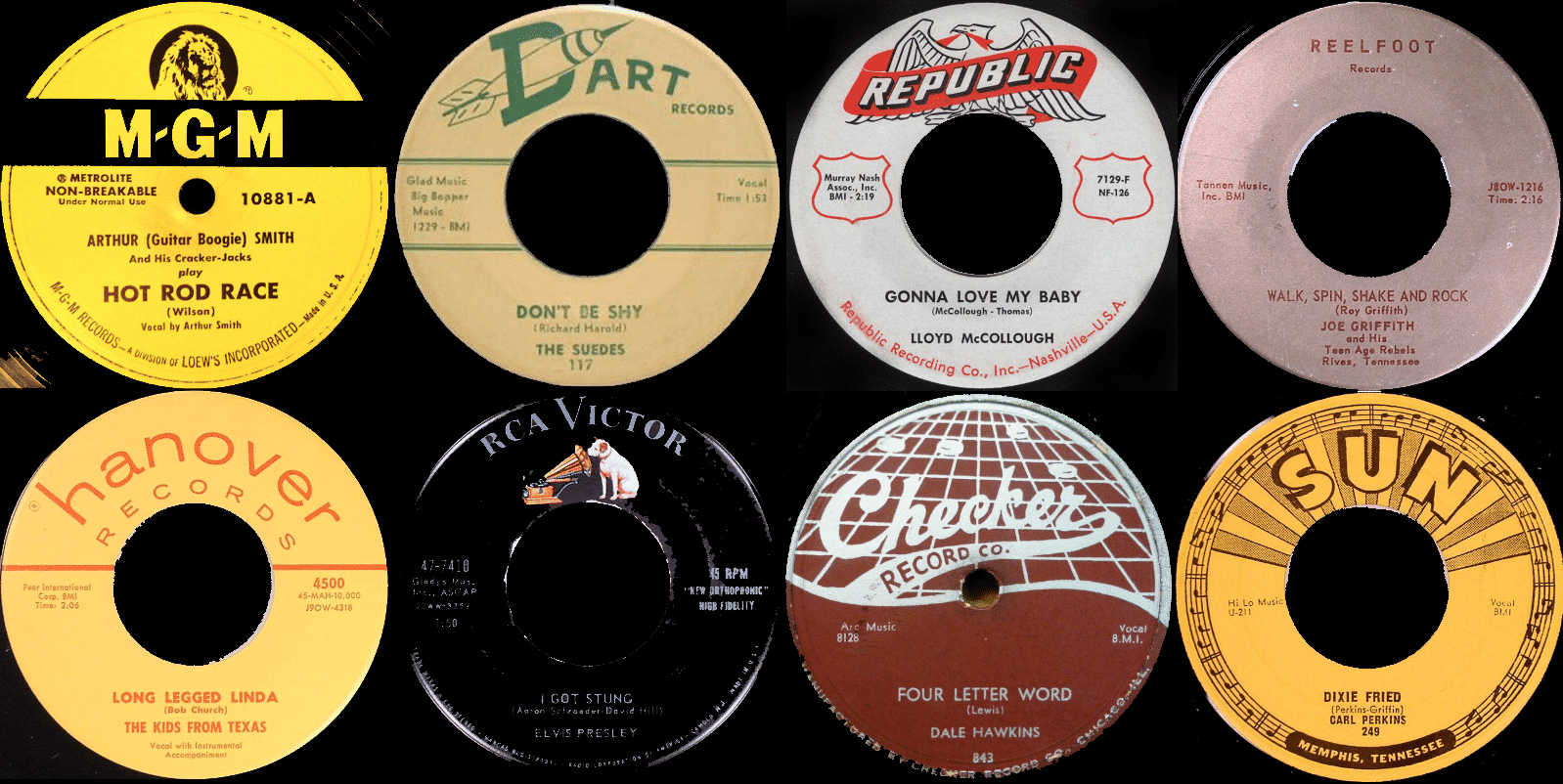 HTH #127 Playlist
1. Lawrence Flippo & the Futuras, "Let's Do It" 1962
2. Arthur "Guitar Boogie" Smith And His Cracker-Jacks, "Hot Rod Race" 1951
3. Jackie Whitley And The Red Coats, "Mean Man Blues" 1961
4. The Suedes, "Don't Be Shy" 1959
5. Ricky Nelson, "Baby I'm Sorry" 1957
6. Ray Smith, "Rockin' Bandit" 1959
7. Bobby Poe & The Poe Cats, "I'm Having A Ball" 1958
8. Lloyd McCollough, "Gonna Love My Baby" 1956
9. Ray Scott And The Demens, "You Drive Me Crazy" 1958-ish
10. Joe Griffith & His Teen Age Rebels, "Walk, Spin, Shake And Rock" 1958
11. Webb Foley, "Little Bitty Mama" 1957
12. Hughey Bunch & The Bradley Farm Hands, "Cry Tomorrow" 1959
13. The Kids From Texas, "Long Legged Linda" 1958
14. Jimmy Simpson And His Oilfield Playboys, "Can I Come Home" 1957
15. Elvis Presley, "I Got Stung" 1958
16. Helen Hall, "Unwanted Love – Unwanted Heart"
17. Jerry Banes, "Won't You Be My Baby" 1961
18. Dale Hawkins, "Four Letter Word" 1956
19. Jimmy Kriss, "You've Got Me Worried" 1959
20. Steve Bledsoe And The Blue Jays, "Cool Steppin' Baby" 1959
21. Carl Perkins, "Dixie Fried" 1956
CLICK HERE to access more episodes!
Listen LIVE on 100.9 The Creek or stream at thecreekfm.com! New episodes will arrive every two weeks and will be available to stream on demand. Got a rockin' request? Email aaron@thecreekfm.com!