It was an exceptional year for Americana and roots music! Stellar collaborations, stunning interpretations, compelling debuts, and long-awaited follow-ups landed on our list– and compiling it was no easy feat! Below are the 100 favorite albums and EPs from 2022 (arranged by release date*) as picked by the staff and contributors of 100.9 The Creek! Think we missed something worthy? Let us know!
1. Jericho, Tony Logue
"The 42-year-old songwriter from Benton, Kentucky excels in rendering the shadows on the outskirts into breathing men and women doing their best to navigate anger, love, and the ever-present challenges of despair and futility. Real life isn't always win-or-lose, sometimes it's a stalemate, and Logue offers up that wisdom simply, often brutally, with mirror-like clarity."
2. Listen To The Blood, The Kernal
"As I've said before, I'm not in the business of guarantees, but if you spend money on music (and you dang sure should be), Listen To The Blood is worth it."
3. Young Man, Jamestown Revival
4. Ghost Stories, The Whitmore Sisters
"Ghost Stories finds the Whitmore Sisters sharing the pen as well as delivering fresh interpretations charged with evocative blood harmonies, vulnerability, and the chimeric light of memory."
5. And Now Let's Turn To Page…, Brent Cobb
6. Set Sail, North Mississippi Allstars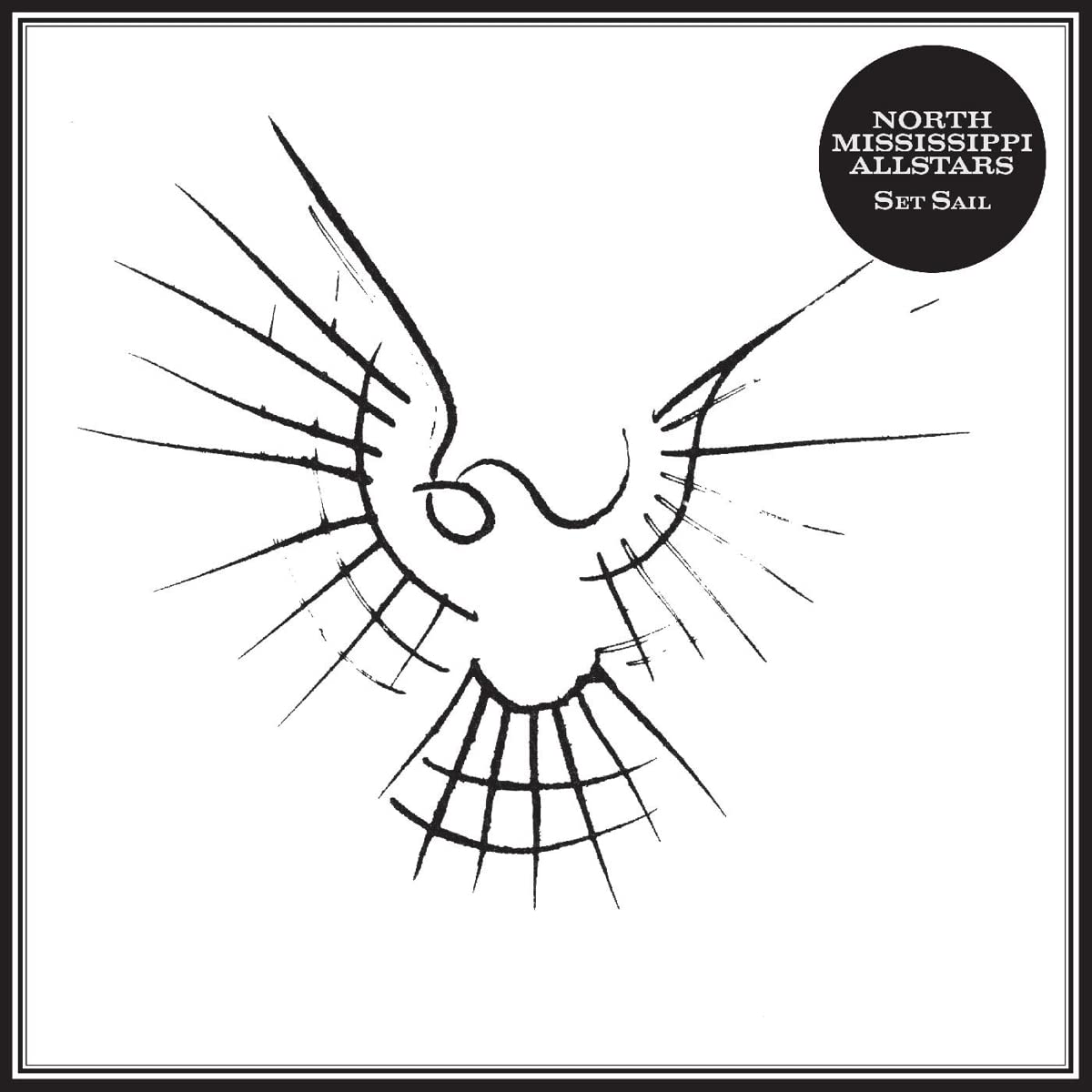 7. Violet Light, Maya de Vitry
"Underlying the hard truths is a warmth, a propulsion towards connection, making Violet Light a companion piece for a new year that offers no promises, only a confirmation of the power of communion."
8. Way Up In The Hills, Sad Daddy
"Layered with jug band wit, boot heels, and the thrill of bacon, Way Up In The Hills eschews the madness and concrete of modernity for hardwood, harmony, and fine songs."
9. Castle Rock, Jason Scott & The High Heat
"Relying on savvy observational and personal narratives that chronicle the realities of small-town life, addiction, and the uncertainty of modern times, Jason Scott & The High Heat riff and thump across a landscape dominated by hard-luck harmonies, empathetic guitars, and choruses that meet every challenge."
10. One Day, Cactus Blossoms
11. Nightroamer, Sarah Shook and The Disarmers
"Nightroamer marks a turning point sonically, professionally, and personally for Shook, a performer candid about her grapples with mental health, and who openly makes an ally of sobriety in the studio for the first time. Recorded in Los Angeles with producer Pete Anderson (Dwight Yoakam, The Mavericks), the Disarmers mark their evolution with brief New Wave-ish segues into indie rock rhythms without ever losing their accent."
12. Nine Lives, Kendra Morris
13. Together Alone, Sarah Borges
"Together Alone is an unapologetic pandemic record chronicling the emotional feats of strength performed by a single parent and artist in recovery– and if you don't think that's rock n' roll, then you don't know Sarah Borges."
14. Delusions of Grandeur, Sophie & The Broken Things
"Bandleader Sophie Gault navigates details with hard-won authority, throwing open windows and doors to expose, soothe, and provoke. Delusions Of Grandeur is cool and unpredictable as a Saturday night and solid as an oak pew."
15. Emily Rose and The Rounders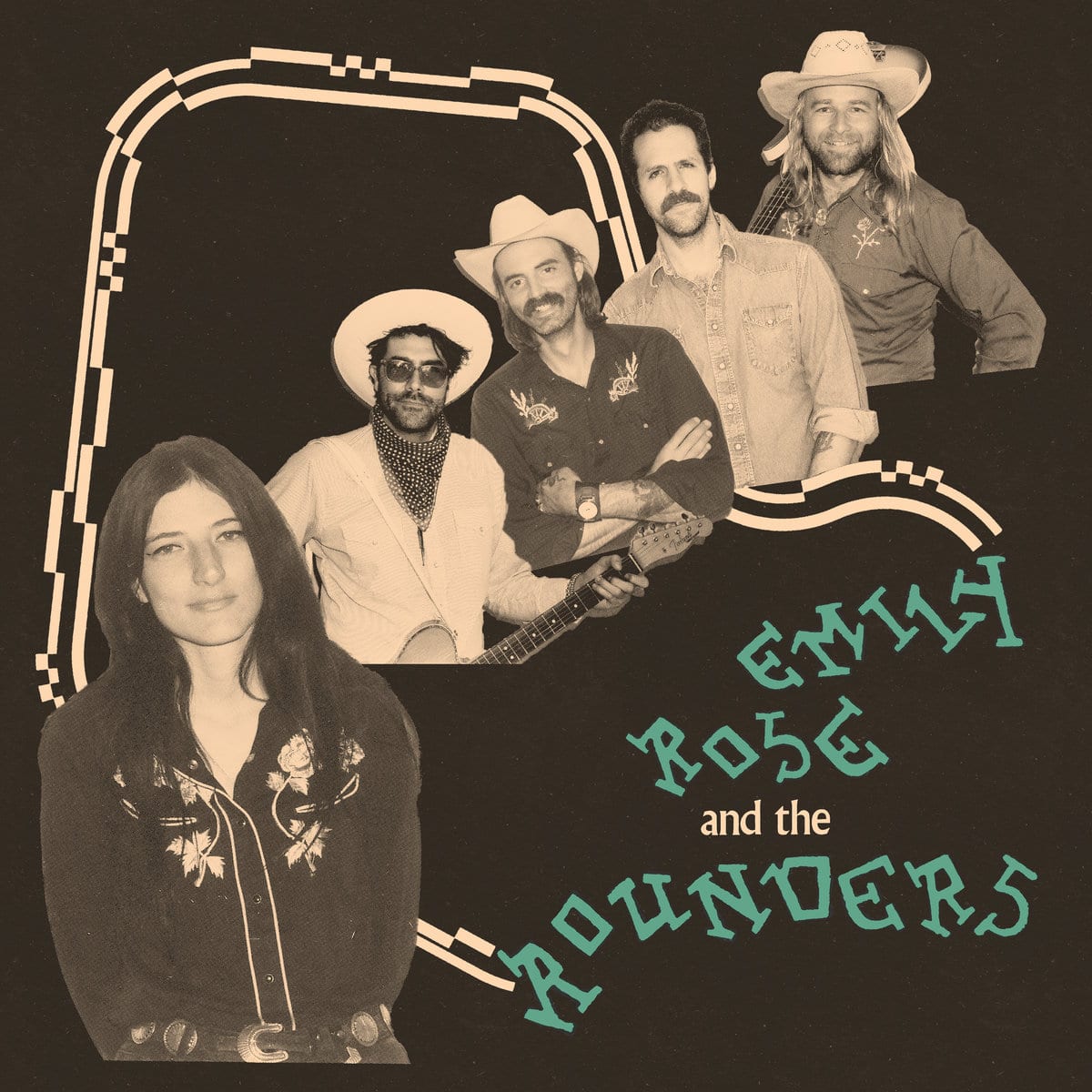 "Rose and the band favor radical realism where there are no right choices, no heroes, just an accumulation of what-ifs and apologies. You might call this brand of heartbreak mature, but that implies peace of mind, and this record is haunted."
16. Flyin' High, The Wooks
"On Flyin' High, The Wooks temper the high lonesome with a lowdown groove, effortlessly spinning Americana-flavored bluegrass that's smooth as silk and cool as spring water from a pump handle."
17. I Need A Job…So I Can Buy More Auto-Tune, Swamp Dogg
"Each new Swamp Dogg release carries with it a narrative about a renaissance, a comeback. The truth is that he is ever-present, a totem of the DIY movement waiting for the world to catch up to him."
18. Remote Transmission Vol. 1, Band of Heathens
19. Sticking With It, The Dip
"The Dip reminds us that R&B and soul are as timeless as the human condition and that every struggle needs a soundtrack."
20. Make The Night Better, Ben Chapman
"Make The Night Better is a startling debut marked by both warm accessibility and credible depth, an album populated with weight as well as levity where no word is wasted."
21. Electric Cowboy, Boulevards
"Compelling, essential, and like its creator, shouldn't be ignored."
22. Invisible Pictures, Jeremy Ivey
"With Invisible Pictures, Jeremy Ivey raises the curtain on the existence he cherishes while embracing the mystery of lives he might have or may still explore."
23. Co-Starring Too, Ray Wylie Hubbard
24. River Fools & Mountain Saints, Ian Noe
"Pulses quicken with rolling guitars, steel, and piano while at other intervals, Noe applies his preternatural knack for intimate world-building, stepping into the worn leather of miners, warriors, prisoners, and other desperate denizens whose eyes and accents match his own."
25. Crooked Tree, Molly Tuttle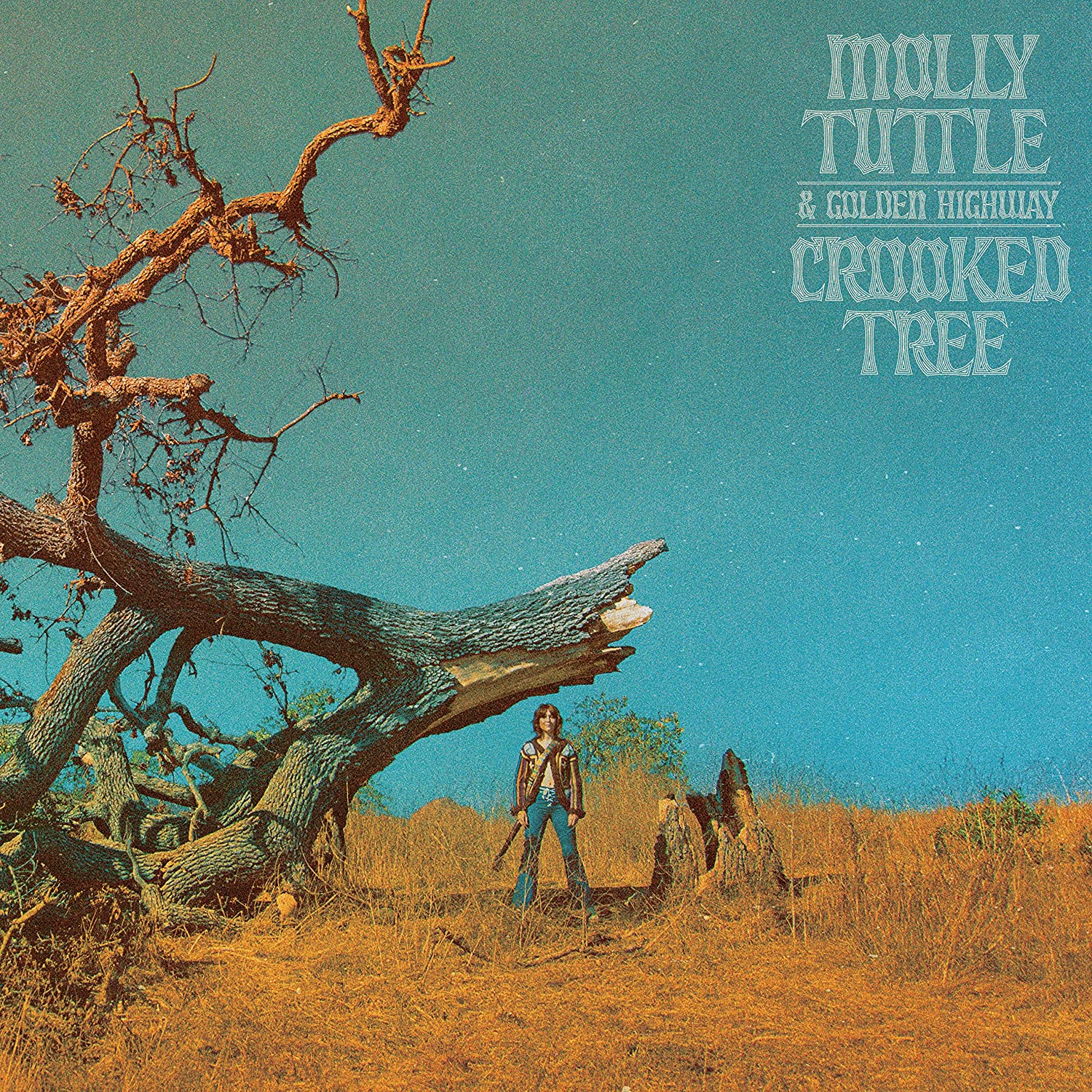 "Crooked Tree is the bluegrass album Tuttle has always wanted to make, full of lightning, grace, and authenticity."
26. Chloë and the Next 20th Century, Father John Misty
27. Bronco, Orville Peck
28. The Stone Sessions, The Waymores
"The Stone Sessions checks every box for country or Americana enthusiasts who appreciate vintage attitude, lived-in songs, and what Susanna Clark might deem kitchen table intimacy."
29. Hard Times and a Woman, Justin Golden
"Golden blesses his songs with space, confounding the notion that blues guitarists must double as virtuosos of the instrument. There's room for notes to hang, lyrics to land, and thoughts to percolate."
30. What Else Can She Do, Kaitlin Butts
"Kaitlin Butts' What Else Can She Do is one of those records that arrive as the complete package– an airtight playlist of taut, fierce songs threaded together by an underlying narrative of women staring down a threshold, a stand-off epitomized by the 1950s noir cover art that delivers on its promise."
31. Get On Board, Taj Mahal & Ry Cooder
32. Jukebox Charley, Charley Crockett
"Jukebox Charley mines fourteen gems from obscurity, shoulda-woulda-coulda-been hits ahead of their time or simply, as Lucinda might decree, too cool to be forgotten."
33. Paint This Town, Old Crow Medicine Show
34. 1977, Michelle Malone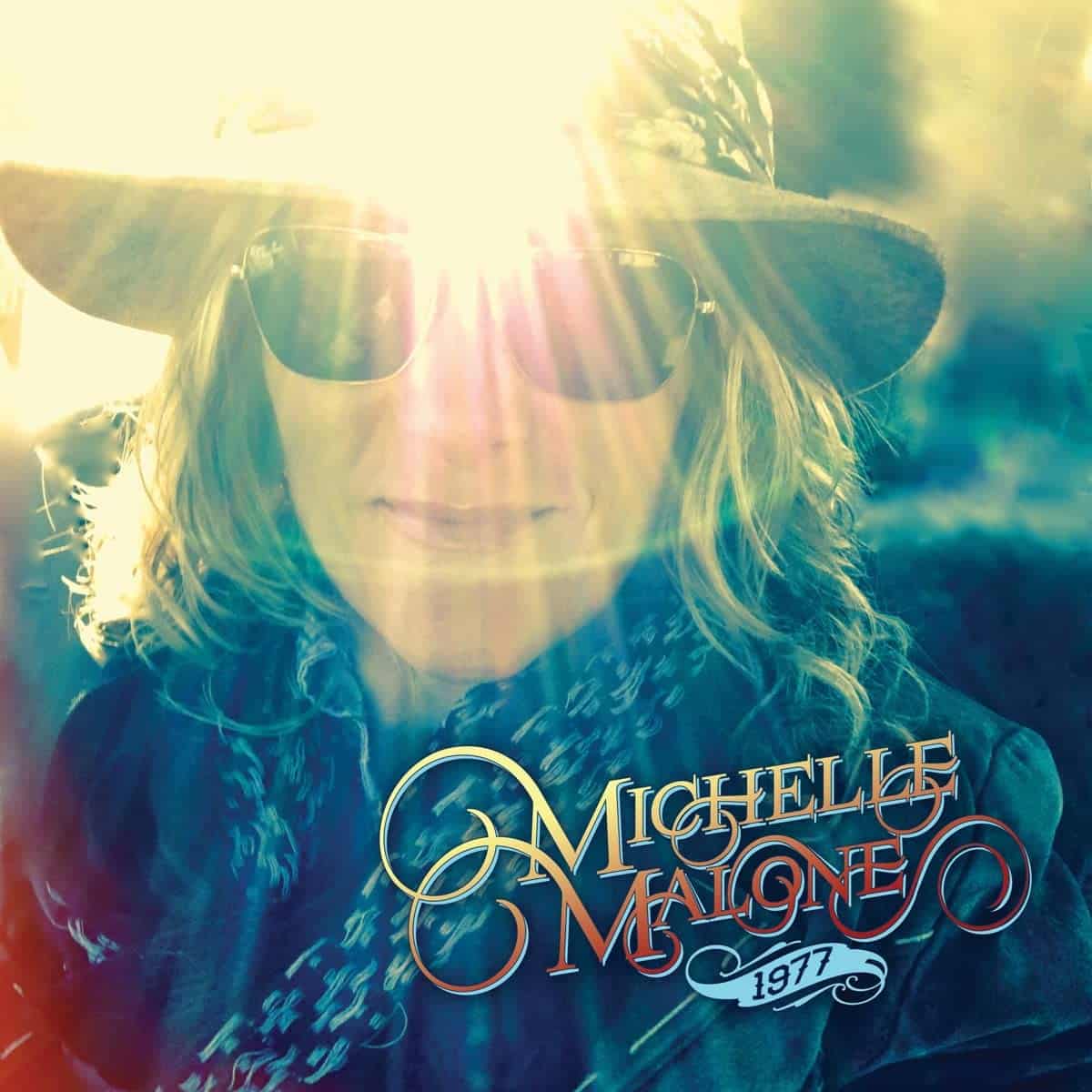 "1977 knocks it down a notch, gliding on reverberations from Laurel Canyon and flipping through the family scrapbook to deliver moving narratives and striking personal sojourns that are kitchen table close. While not a far cry from Moanin' Malone's rockier, rowdier craft, 1977 nevertheless offers fresh shades and reveals greater influences."
35. Neon Blue, Joshua Hedley
"To me, by definition, country music is whatever country people are listening to. Whenever you go out to Juliette, Georgia, whenever you go out to the redneck bar and hear what they're listening to, that's country music."
36. Until The Thunder, Evan Barber
"Until The Thunder is a collection born from those hours spent questioning, justifying, and reaffirming choices made. Far from forsaking rock n' roll and all its seductive faults, Barber instead embraces his own narrative with compelling songs that delve into nostalgia, faith, mortality, and the more important aspects of a home at the end of the road."
37. Songs My Friends Wrote, Corb Lund
38. Extra Medium, Izaak Opatz
"Extra Medium is deceptively fun, a melodic jaunt through heartbreak and maturity that charms when it could complain and laughs when it might just as easily cry."
39. True North, Caroline Spence
40. A Walk Around The Sun, Erika Lewis
"The songs on A Walk Around The Sun hang in the air, drifting into each other, dreamlike in their buoyancy."
41. Obsessed With The West, Brennen Leigh
"Leigh and her cadre of Western Swing enthusiasts led by maestro Ray Benson (Asleep At The Wheel) elevate tradition with big room, Texas-sized numbers as danceable as they are evocative, calling out soloists and capturing the spirit of yesteryear while maintaining the same depth and intimacy of songwriting that Leigh displayed on her previous outing, the excellent and personal Prairie Love Letter."
42. Single Wide Dreamer, Aaron Raitiere
"There's not a recording artist working in Nashville– or wherever for that matter– that couldn't have a hit with any song from Single Wide Dreamer, and here's hoping that includes, first and foremost, Aaron Raitiere. My ribs are still tender from all the laughing endured during this interview, and I encourage you, should the occasion present itself, to guffaw right out loud along with me!"
43. Outdated Emotion, Delbert McClinton
44. American Heartbreak, Zach Bryan
45. Fables In A Foreign Land, John Doe
"Fables In A Foreign Land is a Western, dreamt and evolved under the thunderhead of the 21st Century, but far from the gunslinger chasing one final act of glory, John Doe remains a steadfast pioneer, wrestling the wilderness so that we pilgrims may progress."
46. I Hope I Know, Seth Walker
"There's a collective consciousness, I do believe, and obviously, the song was written long before this war started in Ukraine, but I think I was meaning it across the board. I wasn't pointing necessarily to the Afghanistan war, but I was talkin' about the dissonance that we as people, for some damn reason, keep falling into in going against each other. I guess the song was a call."
47. Cruel Country, WILCO
48. Chicamacomico, American Aquarium
"Chicamacomico ends with the anthemic "All I Needed", a high note reveling in the power of the right song at the perfect moment, but honestly, the album doesn't feel quite complete, as if there should still be one more heartbreak lurking. Of course, maybe that's what we've been conditioned to expect from these pandemic years of isolation and doubt, and American Aquarium is making the case for a fresh start, one song at a time. I'm for it."
49. Roscoe's Dream, Mapache
"Nothing about the record rings as filler or overindulgence. Instead, it's the rare four-sider that feels both breezy and over-too-soon."
50. Americana Railroad
"The sixteen (an auspicious number in train song lore) tracks collected on Americana Railroad explore the mythology of the train and the impact and influence it's had on our culture since the first steam engine cannonballed down the Baltimore & Ohio line."
51. I Got A Love, Elizabeth King
"I Got A Love radiates hope and love without judgment or moral chains, a straight-from-the-well bucket of soul and immortal Memphis groove. It's the kind of record that reminds you where rock n' roll came from– yes, the juke joints and honky tonks played their parts, but the joy came from rooms of worship where sometimes the only instruments were faith and a collective voice."
52. Dark Enough To See The Stars, Mary Gauthier
"Dark Enough To See The Stars is the artist in rare– but utterly top– form. Possibly for the first time, Gauthier has allowed a particular happiness to enter her writing, a component as strange to the writer as it is to longtime admirers of her to-the-bone approach. And that's why it works."
53. Teeth Marks, S.G. Goodman
"Goodman never loses her sense of place, her spot in a rust belt that's straitjacketed by "traditional" values and decimated by self-serving politicians, industries on the verge of obsolescence, and an unrecognized addiction crisis. In lieu of thoughts and prayers, Goodman counters with narratives of small-town demise."
54. I Am The Moon, Tedeschi Trucks Band
55. Turn It Back, The Deltaz
"As dirty as The Deltaz get, it's their gentler numbers that are the real showcases for the brothers' talents and songcraft, where their penchant for storytelling shines."
56. Teddy and the Rough Riders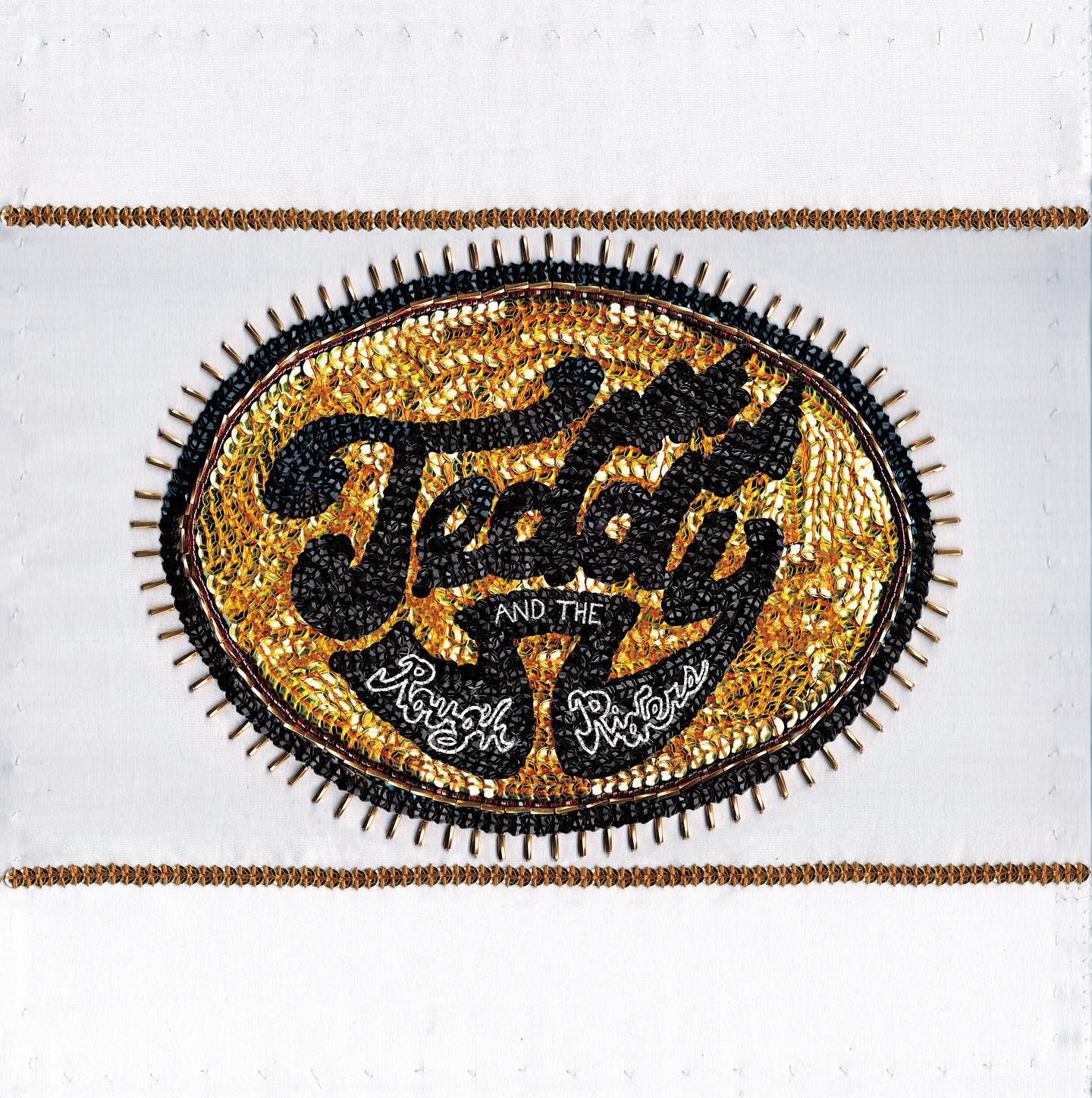 "These days, with the world on fire, Teddy and The Rough Riders serve as essential workers, their latest LP– their first studio album– a perfect slice of aural therapy."
57. Ways & Means, The Deslondes
58. Kingmaker, Tami Nielson
59. All This Life, Parker Twomey
"Twomey has been placed in the lineage of storytellers like Hank Williams, Townes Van Zandt, Guy Clark, and Elliott Smith, comparisons that are complimentary and well-intentioned. But it's best to encounter him on his own terms and talents, the work of someone equally inspired by indie music, True Detective, Edith Hamilton's Mythology, and Penguin Classic paperbacks."
60. Peculiar, Missouri, Willi Carlisle
"Peculiar, Missouri swells the ribcage, floods the eyes, and raises the chin."
61. This Mess We're In, Arlo McKinley
"I think each record of mine will be just another chapter in my life. It'll be a little time capsule of a couple years. I think I live for a couple years then I look back on it and write along the way."
62. Emerald Blue, Andrew Duhon
"Inspired sweetly by sojourns among the misty broadleafs of Washington State and tautly by his pandemic experience amid the struggling scenes outside his own New Orleans window, Andrew chain wrestles the challenges of the day, smoothly moving from hold to hold with harmony, awareness, and humility."
63. The Very Best of Fantastic Cat
64. Something Borrowed, Something New: A Tribute to John Anderson
"Like a good soundtrack, the stew of a tribute album can be as random or calculated as the hand stirring the pot or pressing play. In the case of Something Borrowed, Something New: A Tribute to John Anderson, producer Dan Auerbach raids the catalog of one of the greatest country music singers of the last 45 years."
65. No Regular Dog, Kelsey Waldon
"As an artist, I feel like I probably wouldn't be relevant if I didn't notice what was going on with the world around me. That's just a natural thing; I'm not trying to tell anyone how to feel, but I've got to sing how I feel. There are things on my heart that I need to express honestly, just so I don't go absolutely insane. It's hard for me to know where to put my energy sometimes, so I have to put it in the songwriting."
66. The Vandoliers
"With The Vandoliers, the Dallas-Fort Worth outfit continues to deal in uplift, combining fiddles with power chords, mosh pits with honky tonks, giving purpose to a fanbase every bit as dogged as the band."
67. Scoundrel, Sam Burchfield
"Sam Burchfield has spent his career espousing the beautiful, which is why his latest release, the ever-growing Scoundrel, hits like a backwoods horror movie jump scare. His songs still rely on his acoustic guitar, but the arrangements are sparser, the vocals exposed, the subject matter darker, occasionally bleak."
68. Krishna Country Gold, B.B. Palmer
"Now, I won't be rushing out to purchase any sitar compilations– but I think I've got an old copy of the Gita waiting for me somewhere, and if you've made it this far and don't think I've cracked, I hope you'll give the five songs on Krishna Country Gold a spin. You've only enlightenment to risk."
69. Strange Time To Be Alive, Early James
"It's strong stuff, the hard liquor at the bottom of a coffee cup that's warming, wonderfully disorienting, clearing the throat to make way for sweetly growled tales of odd romance, murder, and macabre mirth."
70. Game Changer, Jim Lauderdale
71. Talking Walls, Lilly Winwood
72. Wings On My Shoes, Will Hoge
"Given Hoge's fist-on-the-sleeve politics and the country's social and political unrest, the perpetual grin that's his latest record Wings On My Shoes comes as a surprise. The mood is tender, redemptive, and celebratory; losses, bad decisions, and hypocrisy are tempered by a winning sense of gratitude."
73. Young Blood, Marcus King
74. A Couple 2, 3…, Jonathan Terrell
"A brightly arranged assortment of studio momentum that revels in high '80s working man's pop à la Springsteen and Mellencamp, witty Lonestar honky tonk, Tulsa groove bent around grungy cross melodies, and tempting, folky sweetness."
75. Crackdown, GA-20
"With 10 songs in 28 minutes (that's less than a beer run) the album wastes no time on blues lawyer filigree. Instead, a the-hits-keep-coming momentum reveals a band that's fully operational, outpacing any comparisons between them and other contemporary blues revival acts."
76. The Man From Waco, Charley Crockett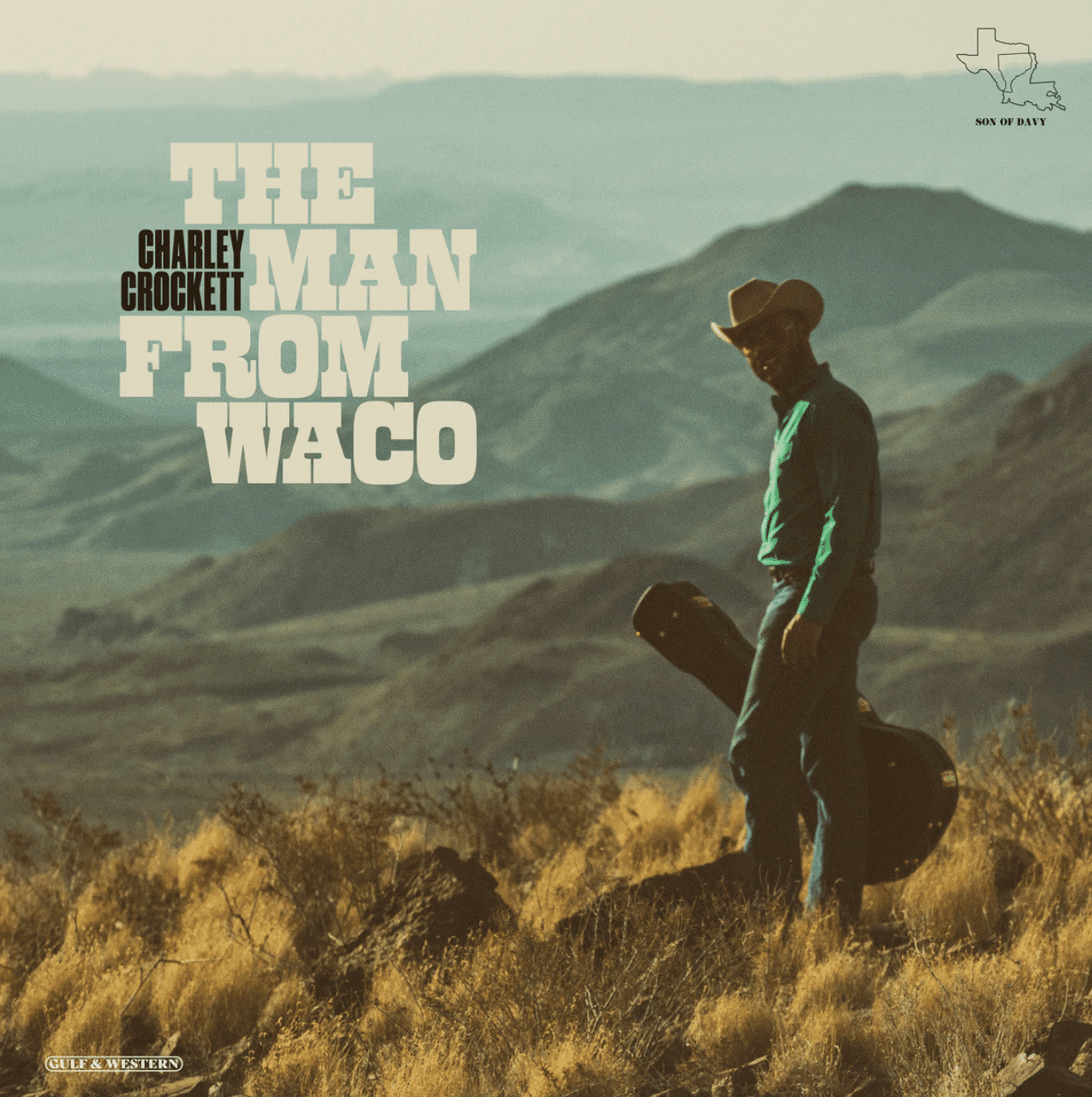 "Ceding credit to Willie Nelson's genre-shaping Red Headed Stranger, Crockett also summons the honky tonk specter of his friend James "Slim" Hand– the titular hero– as the driving force behind The Man From Waco. The album is emotionally conceptual, loose of theme, but dedicated to filling in pieces of Charley's vagabond-to-headliner trajectory as well the legacy of his mentor and the enduring impression left by Hand."
77. Bad Days Better, Adam Hood
"We drove up to the hilltop and we sat in the truck and he said, 'Alright look… I had this thing remastered.' The two of us just sat there and we listened to the whole record and just talked through it and everything. It was spectacular!"
78. If It All Goes South, Amy Ray
"If It All Goes South is Ray's pandemic record, a response to the hell-on-earth turmoil wrought not only by COVID but also the cultural and political unrest of the last six years. While the album is a product of a specific era, it isn't burdened with a time stamp that renders it a relic. Instead, the album is a living document of resilience and hope that slowly reveals itself with repeated listens."
79. Ready Now, Jimmy Hall
80. Some Of Us Our Brave, Danielle Ponder
81. Married Alone, Sunny Sweeney
"Married Alone benefits from its special appearances, independent charm, and Music City pacing, but in the end, the real allure is Sweeney's fierce wit and style, foils of an ever-present ache that never really leaves, presumably because it hasn't been invited elsewhere."
82. Can I Take My Hounds to Heaven?, Tyler Childers
83. The Blues Don't Lie, Buddy Guy
84. If Not For You (Bob Dylan Songs Vol. 1), The Cactus Blossoms
85. Electrostatic, Courtney Patton
"Like an old friend arriving to catch up after too much time away, Courtney Patton's Electrostatic opens succinctly with, "This past year tried to kill us all." She's ready, I'm ready, we're all ready to take that deep sigh, and harkening back to her '70s singer-songwriter heroes, Patton exhales slowly and deliberately through ten songs that showcase her unapologetic vulnerability and everywoman's savvy."
86. Soft Spot, California Honey Drops
"We don't make a setlist, we try to keep the show as spontaneous as possible to this day. No matter how big the stage is, there's no setlist. Ever. We play to the room, see who's out there. Just like back in the day, we'd be lookin' at who's comin' outta the train, right? What should we hit 'em with?"
87. Forsythia, Caleb Caudle
"Caleb Caudle's Forsythia is elemental, captivating with a rich greenness textured at intervals by bluebirds, flowering gold, and even a darkness that somehow feels necessary rather than foreboding, the shadow from his heels in the morning sun."
88. Loose Future, Courtney Marie Andrews
"Given her catalog's solemnity, Andrew's latest work surprises. Rather than dealing in gloom or the apocalyptic, she responds to the last few years of turmoil and catastrophe with songs that are alive with bounce and possibility."
89. Feel Like Coming Home, Miko Marks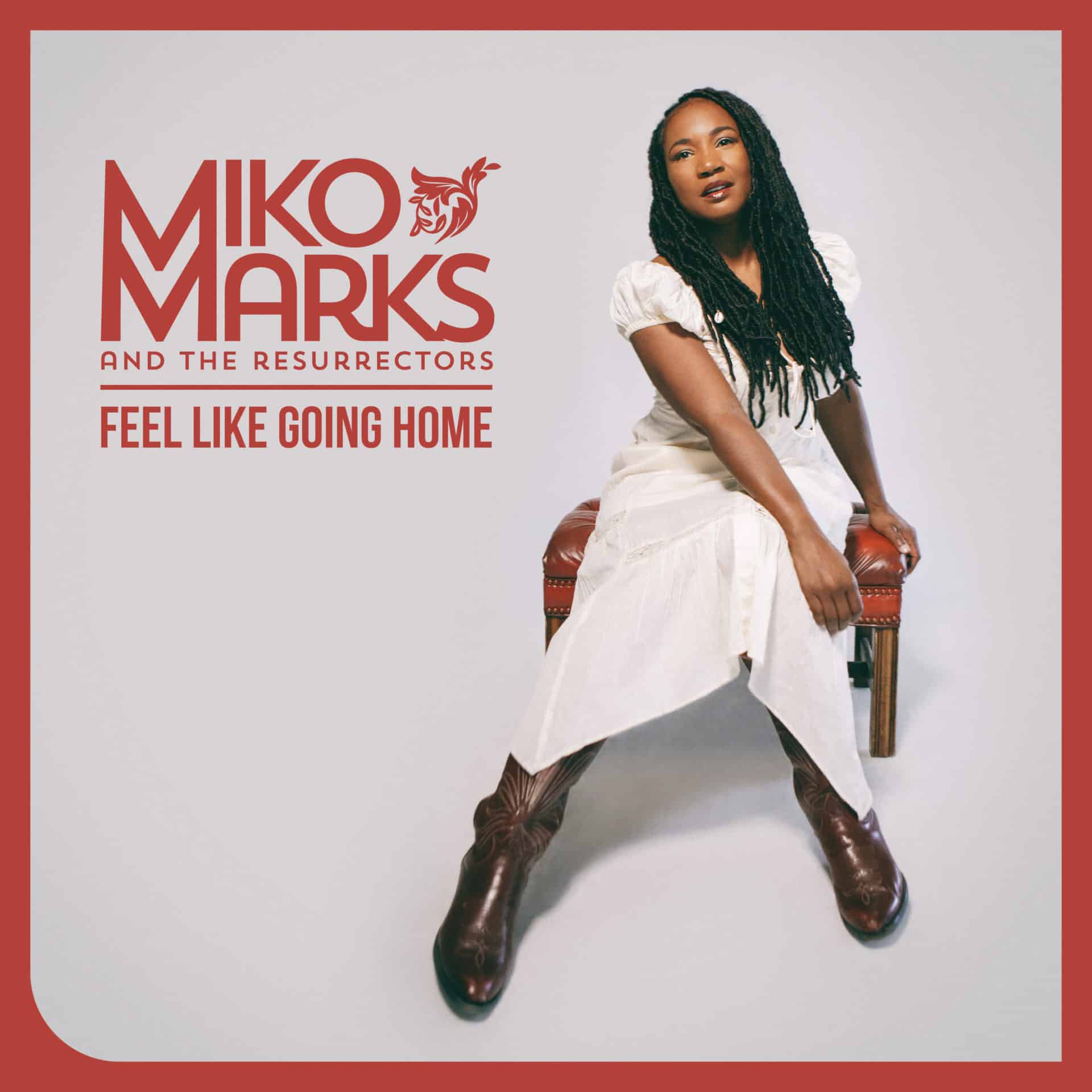 "Feel Like Going Home is a contemporary hybrid of gospel and blues sweetened with soft country accoutrements– elemental rock n' roll for those that recall the alchemy and a rejuvenating second act for the back-in-the-saddle Miko Marks, who across eleven starry, swaying tracks holds her band The Resurrectors to the promise of their name."
90. I Walked With You A Ways, Plains
"Only slightly straying from their respective solo paths, Crutchfield (aka Waxahatchee) and Williamson bring together unique voices and original tunes dreamt apart but lived together, lush tales of epiphany and private moments delivered as blue sky, porch swing philosophy."
91. The Hometown Kid, Gabe Lee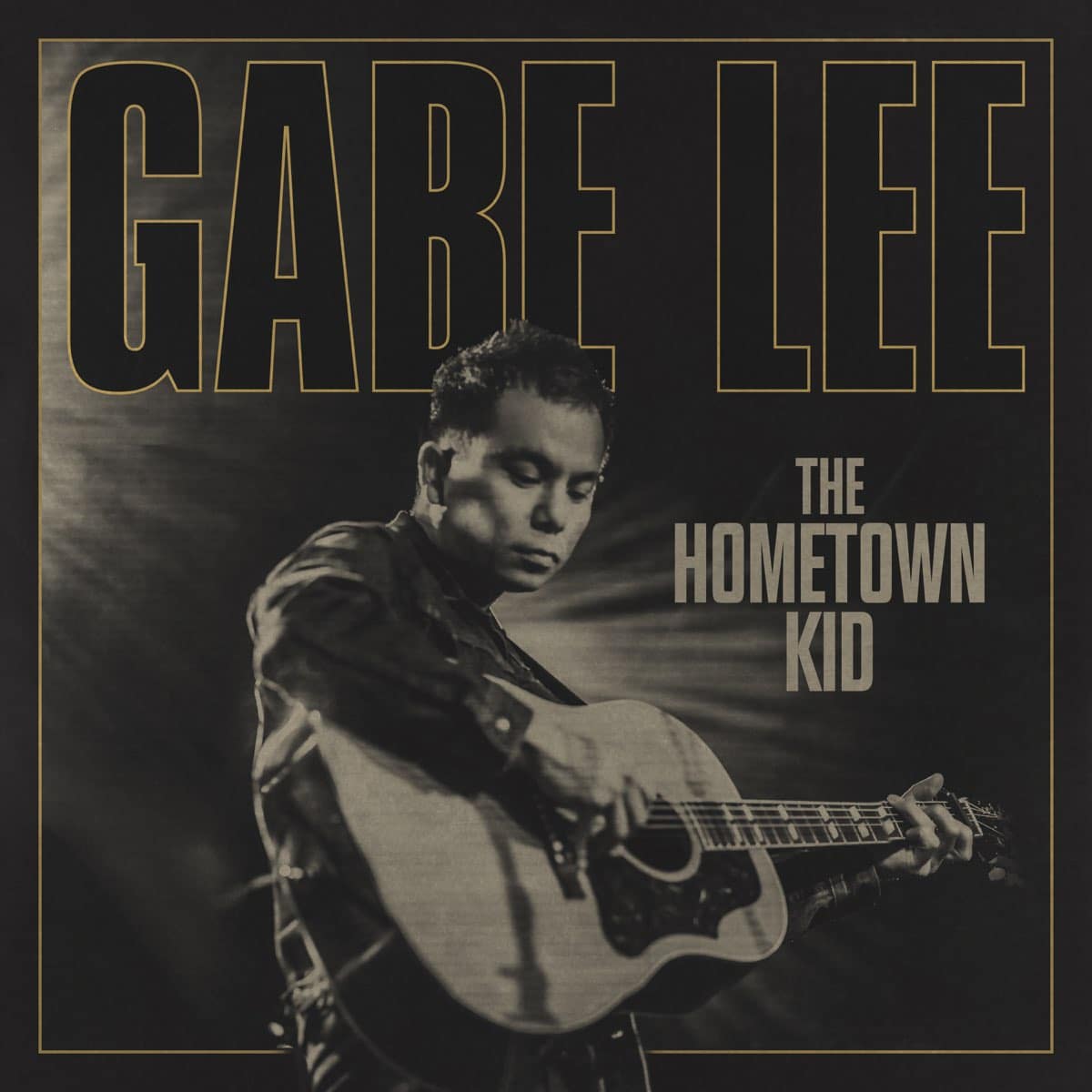 "No strings on Gabe Lee the rocker or the developing soul singer, but it's tough to beat the guy for poignance and balladry."
92. Waging Peace, Alex Williams
"Music histories are littered with Icarus-types whose epitaphs read 'Too much, too soon.' Williams was wise enough to shake the anxiety of influence, a struggle that he chronicles in Waging Peace."
93. People Are Beautiful, Garrett T. Capps & NASA Country
"Sci-fi whine, psychedelic synth, and twangy reverb mark People Are Beautiful, the latest effort from Garrett T. Capps and his galactic San Antonio outfit NASA Country. Developed during the pandemic and social heat of 2020, Capps & company craft a soundtrack for X-Filers, hillbilly cosmonauts, and left-of-dialers seeking enlightenment between the honky tonks and stars."
94. On The Ranch, Emily Nenni
"I'm proud to work as hard as I do because it's a good feeling when you get to put out a record. But also I'm writing about my experience, which is working in a restaurant, or I'm also now working in retail, selling cowboy boots. I still work full-time when I'm not on the road, and that's just the reality of it. Yeah, it's not like, "Wow! I'm so unique and working a full-time job!" Everybody does that."
95. Sentimental Fool, Lee Fields
"If there's an enduring question of what soul is, was, and should be, the album's direct and simple answer is Lee Fields."
96. Live Forever: A Tribute To Billy Joe Shaver
97. Night Comes Falling, Stephen McCarthy & Carla Olson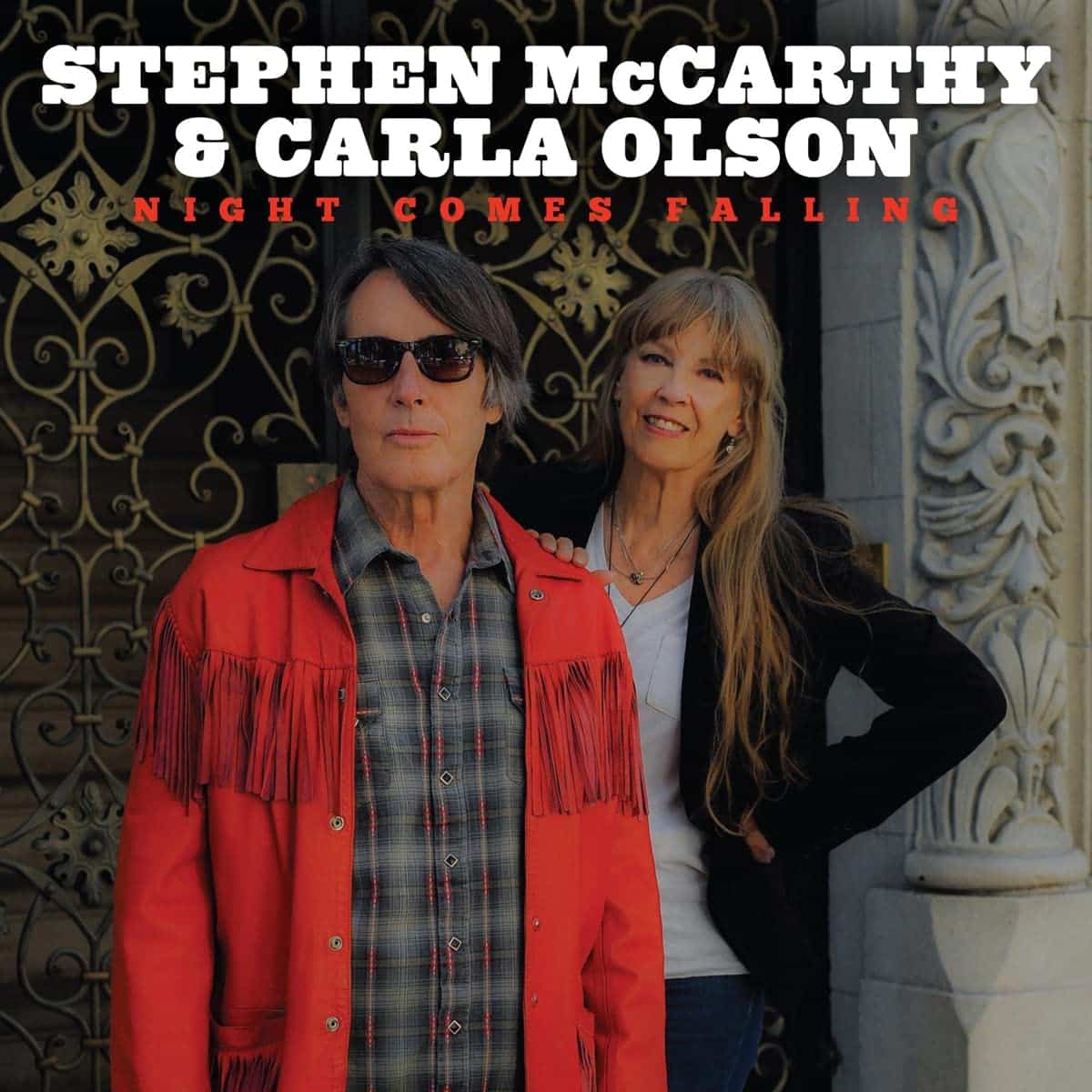 "Fittingly, the resulting record is warm and gracious, its casualness evidence of the duo's mutual reverence and camaraderie. Along with coproducer Mikal Reid, McCarthy and Olson have crafted a record that blends the chime and twang of their discographies with the charming harmonies of artists who should've begun collaborating years ago."
98. CAZIMI, Caitlin Rose
"There's a science to all of it, you know? I'm not gonna sit here and say that all of my songs come from some personal deep place. A lot of it is just math to me– or the kind of math that I'm good at. But for me, if there is any kind of system, it's usually following those shiny little gems in a song, like either it's the title or just a word or something that just makes it worth finishing, just something that hits some little synapse in your brain in the perfect way, and it makes you keep going."
99. Me / And / Dad, Billy Strings and Terry Barber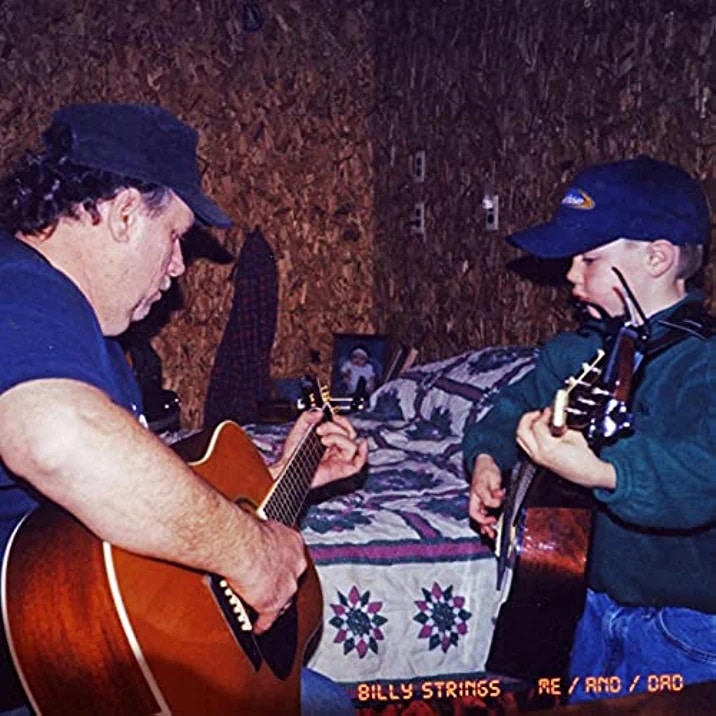 100. Ramblin' Soul, Melissa Carper
"If perfection is your poison, you'll die and go to heaven from Melissa Carper's latest grin-inducing gift to the current hillbilly zeitgeist, the train trackin', van packin', real deal, true steel Ramblin' Soul."
Located in the heart of Downtown Macon, Georgia, 100.9 The Creek broadcasts Americana Roots music from the best artists of yesterday, today, and tomorrow! Stream 24/7 at

thecreekfm.com

!
Got a couple of minutes? We'd love to get your thoughts! Take our Listener Survey!
*All selections were chosen between January 7th and November 17th.